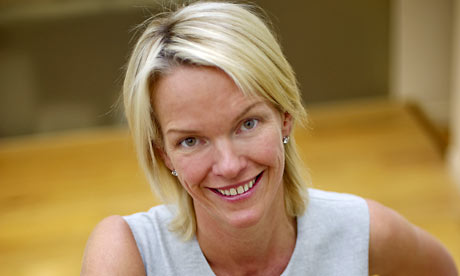 Elizabeth Murdoch
The current issue of The Spectator carries an illuminating anecdote by the columnist Toby Young, who recalled Lis Murdoch's hen night before her marriage to Freud, when she and Rebekah Wade (then editing the News of the World, and not yet Mrs Brooks) were in a party of "boozed-up ladies" being ferried around London in "a white stretch limo".
Noticing they were being followed by a Ford Mondeo in a way that suggested a paparazzo pursuit, Wade "called her picture desk and rattled off the Mondeo's number plate. In less than a minute, she had the name and telephone number of the car's owner, a notorious paparazzo." She rang the number and, Young says, told him:
"If you don't stop following us, I'll personally see to it that you never work in this town again."
Cue an immediate U-turn by their pursuer.
via Media Monkey's Diary in The Guardian