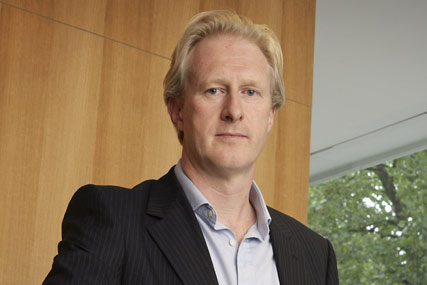 Russ Lidstone, CEO of Euro RSCG London
Six Degrees Events announced this week that Euro RSCG London, one of the top 5 integrated advertising and brand communications agencies in the UK, has been named " Integrated Communication Sponsor " of Social Media World Forum Europe 2011.
Held in Olympia, London, on 29-30 March 2011, the conference is aimed at all those involved in Social Media Marketing.
The two day event attracts a range of attendees including brands, social networks and marketer's to share ideas, network and connect.
Russ Lidstone, CEO of Euro RSCG London said: "Euro RSCG London is delighted to be supporting Social Media World Forum Europe. As an important part of any truly integrated marketing campaign, there is a real thirst for knowledge in the social media space, and Euro RSCG is happy to be involved in a forum that provides practical skills for delegates as well as great networking opportunities."
During SMWF, Russ will be chairing a panel reviewing integrating Social Media into a traditional marketing campaign – including key perspectives from Nick Jones, Director of Interactive Services at the COI and Usama Al-Qassab, eCommerce Marketing & Digital Innovation Team Leader at Procter & Gamble – and also leading the audience in a controversial keynote debate.
more...